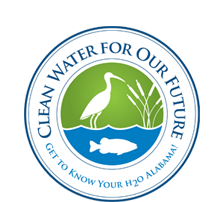 Alabama Rivers and Streams Network
Watershed Size:

Approximately 132 sq mi / 84,334 acres.
Location:

Bay, Jackson, and Washington, FL.
Priority Species:





Crayfish:

Coastal Flatwoods Crayfish, Panama City Florida Crayfish.



Fish:

Spotted Bullhead.
Mussels:

Shinyrayed Pocketbook, Oval Pigtoe.
Reptiles and Amphibians:

Southern Dusky Salamander, Chamberlain's Dwarf Salamander, Alligator Snapping Turtle.
Critical Habitat for: