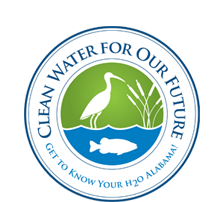 Alabama Rivers and Streams Network
SRRU length:

Approximately 97 miles.
Location:

Covington, AL, and Okaloosa and Santa Rosa, FL.
Priority Species:





Crayfish:

Rusty Grave Digger

,

Lavender Burrowing Crayfish

,

Jackknife Crayfish, Okaloosa Crayfish.



Fish:

Gulf Sturgeon, Southern Brook Lamprey, Blacktip Shiner.



Mussels:

Florida Floater.



Reptiles and Amphibians:

Reticulated Flatwoods Salamander

,

Eastern Tiger Salamander, "Eglin Ravince Spotted Dusky Salamander," Pine Barrens Tree Frog, Florida Bog Frog, Ornate Chorus Frog, Rainbow Snake, Chicken Turtle, Escambia Map Turtle, Alligator Snapping Turtle.
Critical Habitat: