SRRU Length:
~ 46 Miles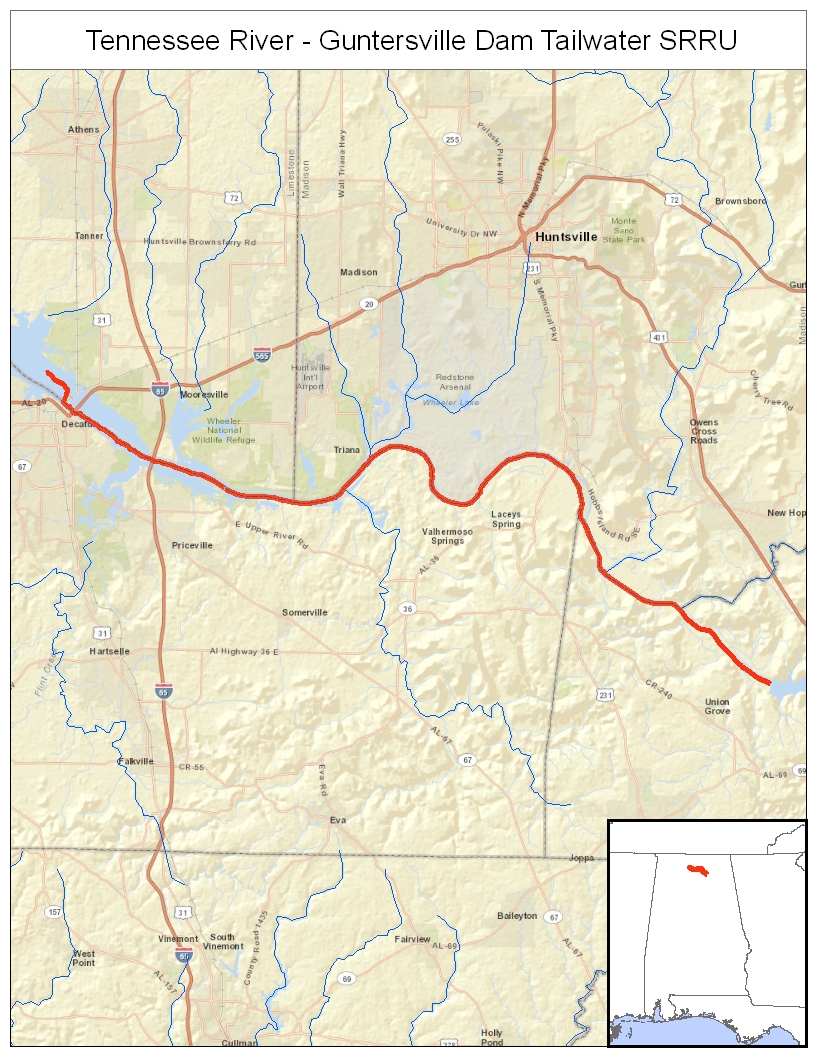 Location:
Limestone, Madison, Marshall and Morgan Counties AL.
Priority Species:
Crayfish:
Phantom Cave Crayfish, White Spring Cave Crayfish.
Mussels:
Spectaclecase, Longsolid, Pink Mucket, Black Sandshell, Sheepnose, Ohio Pigtoe, Rough Pigtoe, Pyramid Pigtoe, Round Pigtoe, Monkeyface, Appalachian Monkeyface, Slabside Pearlymussel
(H)
, Kidneyshell, Rabbitsfoot
(H)
, Mucket
(H)
, Fanshell
(H)
, Spike
(H)
, Cumberlandian Combshell
(H)
, Snuffbox
(H)
, Round Hickorynut
(H)
, White Wartyback
(H)
, Tennessee Clubshell
(H)
.
Snails:
Round-rib Elimia, Rugged Hornsnail.
(H)
= Historic (species historically occurred in the SHU or SRRU but, it has either not been collected in a number of years, and may be considered extirpated, or the species could be present but there aren't recent records to document its presence).